In celebration of Thanksgiving this upcoming Thursday, our class did a lot of fun activities today! In the morning, we shared our turkeys in disguise that everyone worked so hard on!
Then we finished our thankful books that we have been working on throughout the whole month of November. Your kiddos are SO excited to share these with you!
Our students worked together with a buddy to complete a fun math challenge around our room, and then we ended our day with some cranberry science! We learned about why cranberries float in water and discovered that they "dance" when placed in Sprite.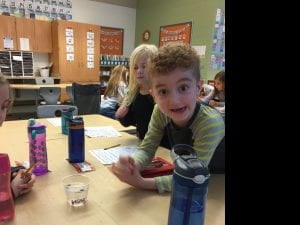 I am SO thankful for each one of your sweet kiddos! Thank you tons for sharing them with me this year! I loved getting to share this list with them at the end of the day:
Have a wonderful Thanksgiving,
Miss Raisch